At Image Brothers, we are a family of creatives dedicated to helping other entrepreneurs and artists like us achieve their dreams, bring their creations into the world and take them to a level never imagined before.
With our very own methods of total branding, our creative strategy and all the media services we offer at Image Brothers, we help define brands, create products and services, promote them with well crafted content and imagery that leave a lasting imprint in people's minds. Through video, photo, web and app and design,  creative writing and promotional campaigns, we empower entrepreneurs and artists throughout the world.
At Image Brothers, we are proud to provide you with brand coaching and all of the media tools needed to achieve successful branding under one roof. That way, you can be sure the direction and look we give your brand will be seamless across all digital and print platforms. As a family, our background in art and business is very diverse and we are proud to bring you our unique understanding of color, rhythm, music and form. We are one of the only agencies in the world that offer this quality of consulting and that at the same time provide all the tools to achieve the strategy proposed.
The Magic of Two Brothers
How did you start Image Brothers?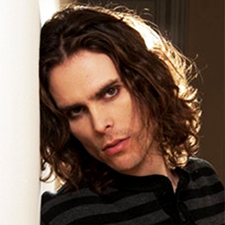 Our story started with photography and music. These were the first artforms we used to express ourselves. Writing songs and taking pictures of beautiful things in the world was how I spent my days. I started with a 35mm camera and eventually Philippe joined me in that passion as we traveled to amazing places in the world like the Grand Canyon, New York, California and the Bahamas. With time we took that passion a step further by starting to film videos and eventually we got hired by MTV to film events everywhere in the country.
What is it like to work with your brother?
"As brothers I feel there is a special connection between us that makes us understand each other instantly. We have so much fun teasing each other and pushing one another to go beyond what we know. My brother is my inspiration. I know I can count on him for anything in life, so working with him is a blessing."-Stephan
Do you have any personal projects you want to film in the future?
"There are many dreams we want to achieve together, one of them is producing our own full length movie where we do everything, from filming to acting and composing the music. Most of all we want to continue to travel, film and take photos in the most beautiful places on the planet, discover new cultures and meet new people." -Stephan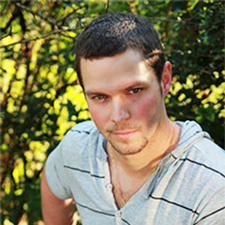 After that experience, we started producing our own films and documentaries and working with companies and artists to take their image to another level with video. We then expanded our horizons by adding web and graphic design services in order to cover all aspects of a company or an artist's image. It is our passion!
Can you talk about some of the most exciting projects you worked on?
"Working on the Pass the Puck video clip was really exciting as we got to meet so many celebrities and hockey players and travel everywhere to promote it. Another amazing project was AURBEE, as we really worked from the ground up to build all the imagery for that company: photos, videos, the Aurbee logo and website, promotion, etc. We love to do that!" -Phillipe
Why did you call your company Image Brothers?
"Since we started this company as brothers we really wanted a name that would represent us and our art. As our company expands, that name takes the significance of universal brothers when new people join us in our adventure." -Phillipe
Contact us about your project!
Please use this form to contact us with questions or comments regarding our services and we'll get in touch with you soon.