Network Marketer and Entrepreneur Brandon Johnson
Web Design, Graphic Design, Videography, Photography
Brandon Johnson is a network marketer and entrepreneur based in Texas. He approached us for a total branding package including web design, photography, video, sound, logo design, ebook creation. His goal was to promote himself as well as his Legacy Lifestyle program designed to help any individuals who want to reach their goals and his coaching program for entrepreneurs and businesses who want to increase their online income and social presence. We wanted to give him a solution that would be packed with visuals while still providing quick and necessary information right away.
Creating the Brandon Johnson website
Brandon wanted a website to show his passions, and put his custom programs,coaching programs and prominent. We built a responsive site that displays the information perfectly at every screen size while still maintaining site speed. Animations, custom photography, and video add a visually appealing style without slowing the site down for users on slower internet connections.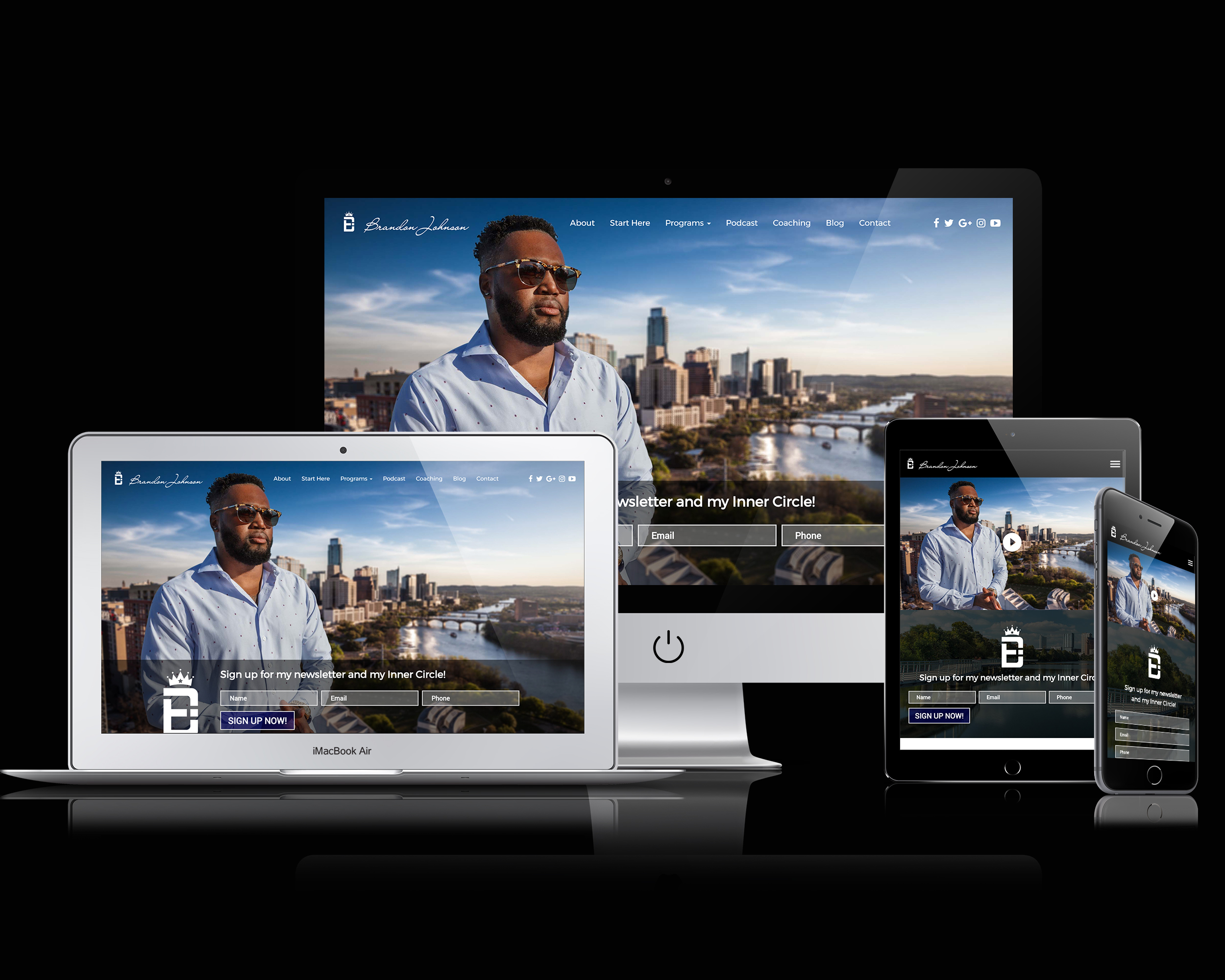 Making the presentation video of Brandon Johnson
Having an entrepreneur profile video allows visitors to get to know you in a fast and visual format that is appealing and enticing. Brandon presentation video was shot in Texas.He wanted to show and share his story to inspire peoples to reach their goals and achieve financial freedom.
Photos of Brandon Johnson